Mustafa M. Sayınataç
CEO of Corintco and Founding Partner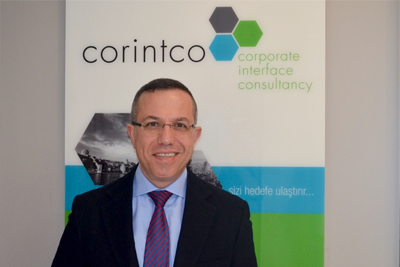 Mustafa Sayınataç established Corintco as a founding partner in 2014, after his 27 years of professional career, and currently is the CEO of Corintco.
During his 27 years in the private sector, he gained experience within the areas of finance, audit, financial affairs, investment projects management, sales, marketing, corporate affairs and worked in various senior management roles. He specialized respectively within finance, logistics and food & agriculture sectors during his career.
His final post was executive board member within Cargill Turkey.
He also gained experience on public administration for 14 years by his appointment to the Sugar Board by the Council of Ministers, the regulatory body within the sugar industry, during his service at the private sector.
He held senior management positions within NGOs including TUSIAD (Turkish Industrialists' and Businessmen's' Association), YASED (International Investors Association), ABFT (American Business Forum in Turkey), TUGIS (Turkish Food & Beverage Industry Employers Association), BUSIAD (Bursa Industrialists' and Businessmen's' Association) and NUD (Starch and Glucose Producers' Association). He continues to act as the member of various Committees of TUSIAD.
Mustafa Sayınataç graduated from Middle East Technical University Faculty of Management with BS in Management and holds a M.B.A. in Finance from Golden Gate University, San Francisco, USA. He is married with 2 children.